It's hard not to fall in love with a kitchen island. This statement feature has established itself as an essential in the most stylish kitchens on both sides of the Atlantic, so it's hard to believe adding one could be a mistake. But it might surprise you to learn that it may be viewed less favorably in the real estate world.
Estate agents warn that bigger isn't always better when selecting kitchen island ideas for your home. If your island appears too large and disproportionate in your kitchen, it can have a negative impact when selling your property. Here's what the agents want you to know.
Do large kitchen islands devalue your home?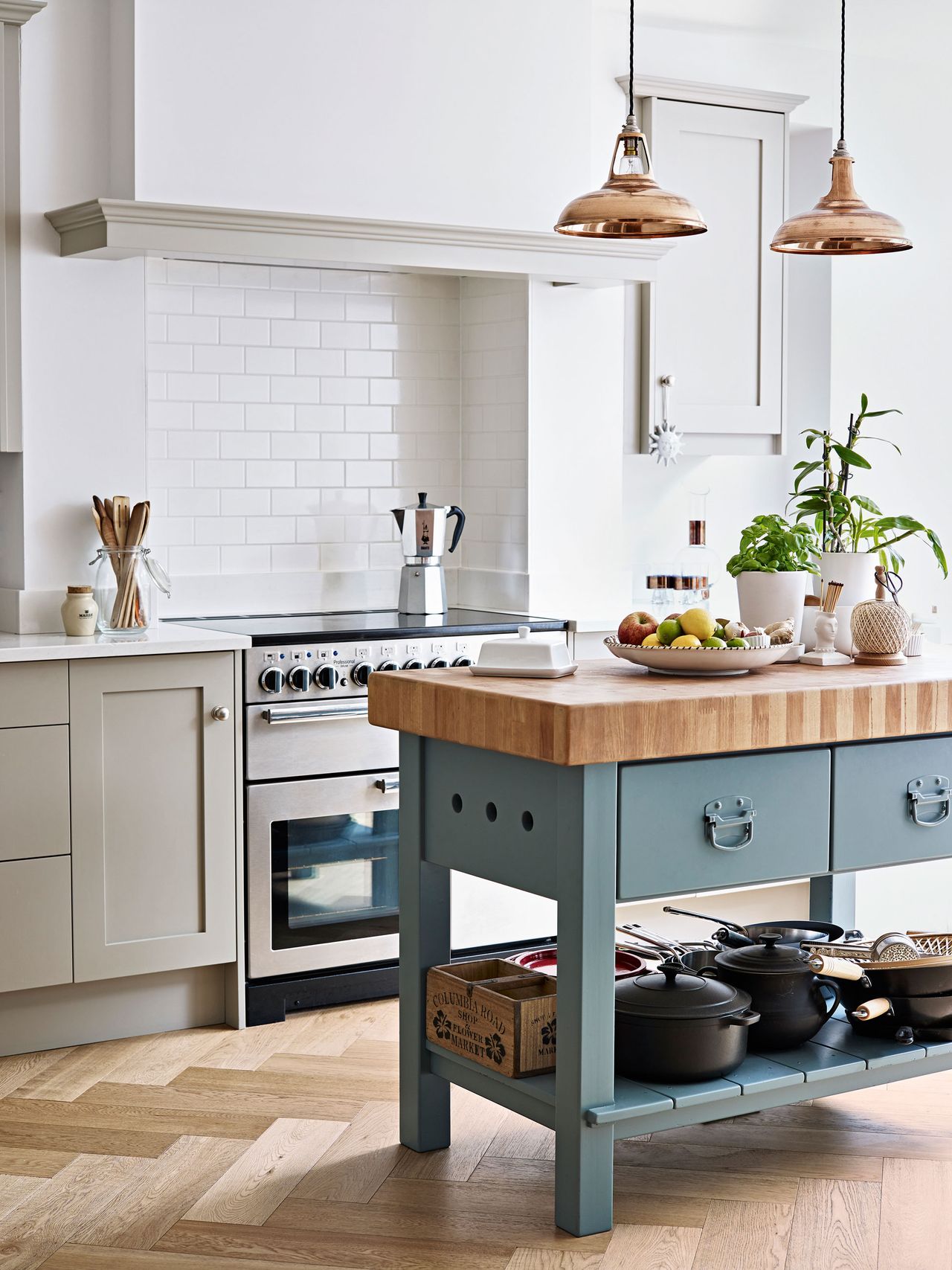 If you're thinking of ways to add value, be aware that large kitchen islands could actually devalue your home. However, this often depends on the size and location of your home. "Here in Manhattan, I see the effect of oversized kitchen islands with some regularity, and the impact on a home's attractiveness and value can often be negative," says Ian Katza Licensed Associate Realtor with Compass in New York.
According to the agent, large kitchen islands can be particularly unattractive in properties built in the 1980s and earlier. In these buildings, owners have often opened up an open-plan kitchen by knocking down one wall and extending it into the adjacent living room.
"When the island is not designed with the overall proportions in mind and doesn't fit into the larger living space, the result can be an island that intrudes too far into a living room," says Ian. This open living room idea sometimes "eliminates separate space for a dining table suitable for six or eight people – or a place to place a section or sofa".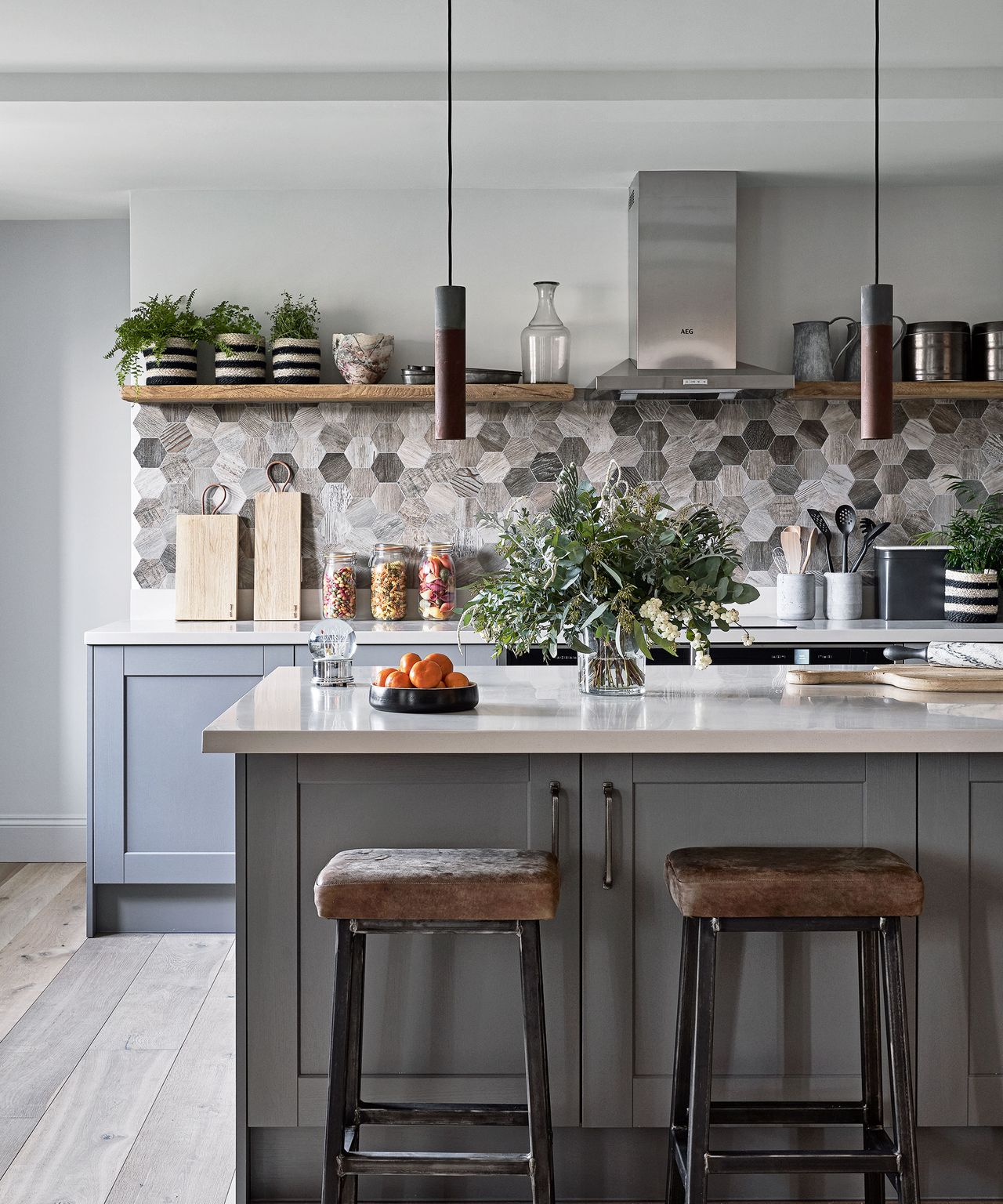 In places like Manhattan, an open kitchen, formal dining room, and lounging space are often at the top of a buyer's agenda, the agent says. If the island removes one of the last two, it makes homes "harder to sell."
So, large kitchen islands can be a problem in urban settings, but what about other places? Glen Pizzolorusso, a Licensed Associate Real Estate Broker with Glen Christopher Luxury Collection in Connecticut, says the answer depends on the style of the kitchen.
"I've seen massive islands in large, open concept kitchens that look gorgeous," he says. However, he suggests that the popular kitchen idea may deter "buyers of a kitchen where the island is out of proportion" to the rest of the space. "But people like big, well-proportioned islands," says Glen.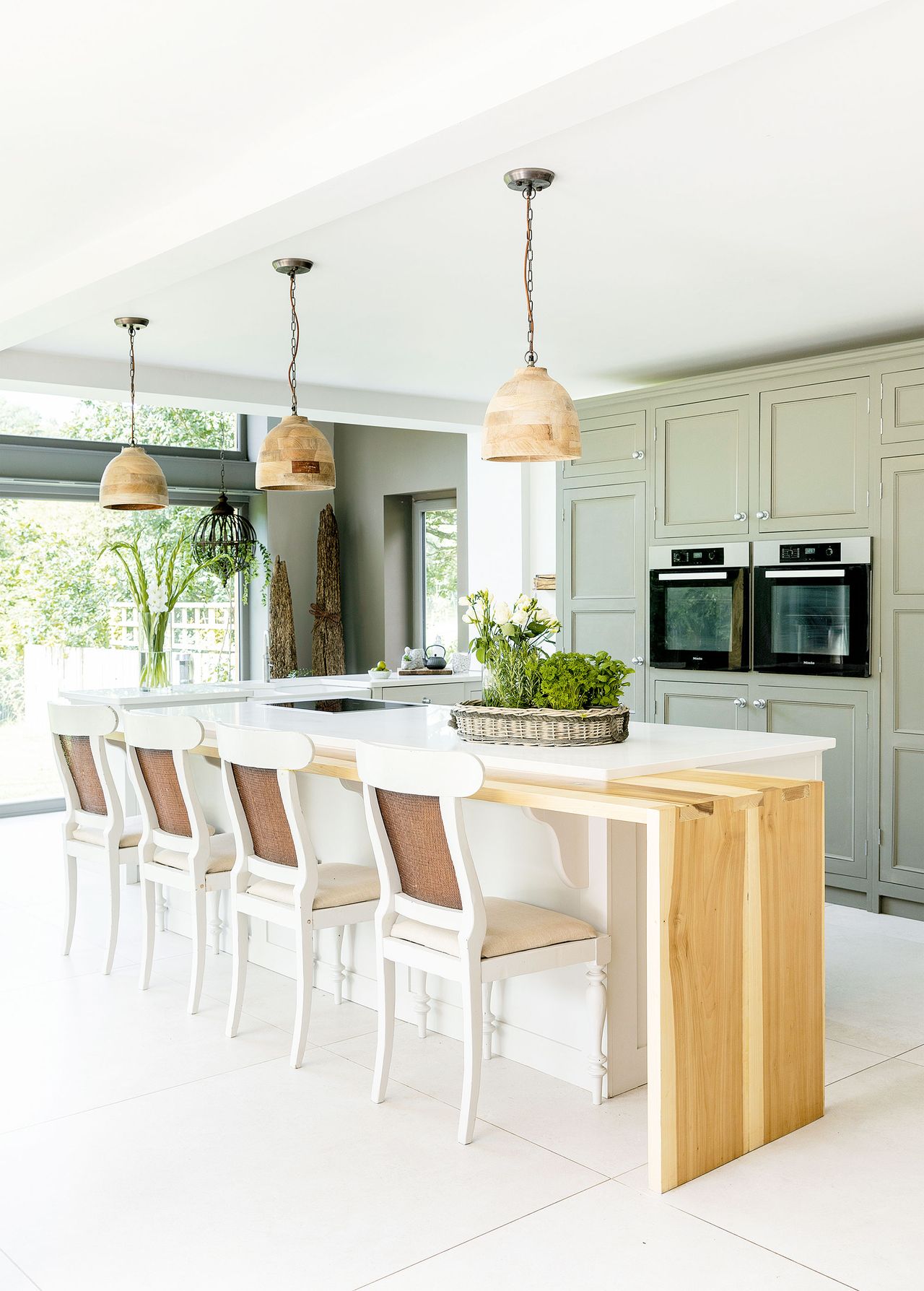 London-based agent Robert Swann of Foxtons*South Kensington also refers to the large islands among features that may deter buyers from viewing your home. "A big island is fine, but if it takes up too much space it can be a problem," he says.
Should you redesign your large kitchen island?
When design a kitchen islandit's crucial to consider its size in proportion to your space, otherwise it can have a negative impact on your overall project – and therefore, the price your home can fetch.
"An island can increase the kitchen's storage and prep space, make it a more sociable place, and create a fabulous focal point," says Lucy Searle, global editor of Homes & Gardens. "A good designer can help ensure there are no downsides and plenty of upsides."
* Quote from Foxtons courtesy of Magnet