[ad_1]
Visit the exhibition and register for the Alliance Française workshops
It's easy to make a reservation at your favorite French gourmet restaurant and enjoy an exquisite meal, but have you ever wondered about the intricacies of table set-up, dining etiquette, and even what it means? historical?
Give us food for thought is A table!, an event highlighting the French gastronomic art organized by the Alliance Française.
Between now and May 3, many activities will be offered around the theme of gastronomy. First of all, the exhibition The Table In All Its States (The Table In All Its States) is a revelation that showcases the versatility and elegance of the French table through three specially furnished dining tables. They are furnished with iconic objects from partner brands Christofle, Baccarat, Bernardaud.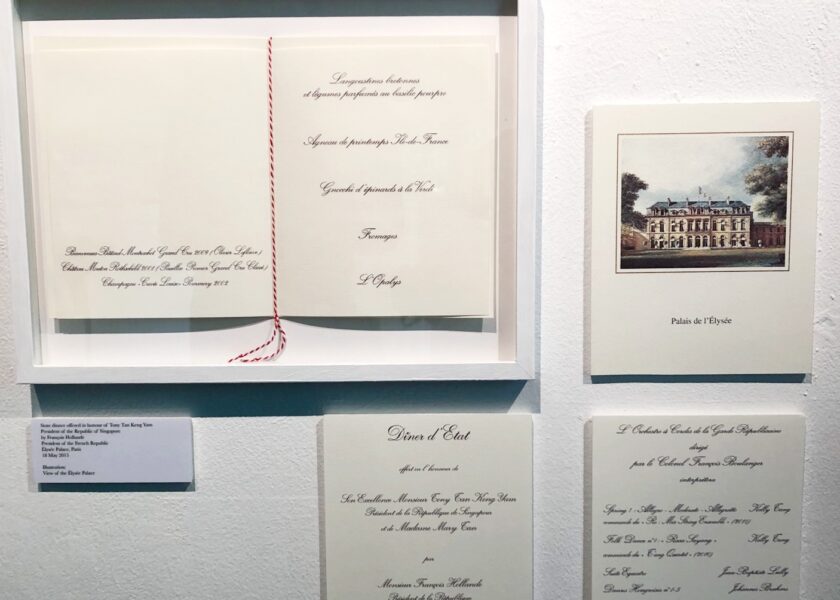 There is also a collection of historical menus linking France and the Southeast Asian region, such as those of the state dinners offered by the French president to the late King Rama IX of Thailand or to the former president. of the Republic of Singapore.
Want to learn to dine like the French? Sign up for workshops ranging from wine, champagne and cheese tasting to dining etiquette and the French art of table setting.
Don't forget to check out the gastronomy-themed film program with documentaries on gastronomy and culinary culture that will whet your appetite for French cuisine.
If you want to deepen the cultural significance of French gastronomy, the "Gastronomy Conference" will highlight the link between food and diplomacy. Guillaume Gomez, former head of the Elysée and author of At the Presidents' Table , will give us an insider's perspective on what goes on behind the scenes at state dinners and receptions at the Presidential Palace. The French Ambassador to Monaco Laurent Stefanini will join the panel, which will share the importance of gastronomy in forging links between countries. The conference will be introduced by the French Ambassador to Singapore Marc Abensour.
Finally, learn to cook iconic French dishes such as apple pie, ratatouille and beef bourguignon through a series of cooking masterclasses online on the Alliance Française Facebook page.
A table! is part of the French Excellence program, so be on the lookout for other themed events in the coming months. Get more information here.
Most of the workshops are full at the time of writing, but more have been added due to popular demand. Additional dining etiquette workshops are available on May 1 (11:30 a.m. and 3 p.m.) and May 3 (6:30 p.m.).
[ad_2]
Source link