[ad_1]
For some families, tradition is everything, but trying something different with your Christmas table can be a lot of fun.
It can be a conversation starter, and it will definitely make your guests feel especially welcome.
This Christmas, Alex Walls from Alex and Corban came up with a new theme for his family's Christmas, triggered by a house sale.
"The family home I grew up in was recently sold and the annual family dinner, which takes place there every year, now needs to be redesigned," Walls said. "It's sad to see this tradition come to an end, with all the amazing memories created in the house that we have shared together, but on the bright side it means that as a family we now have the opportunity to start from scratch. and create a new way to make Christmas.
"I can't say I'm too sad to say goodbye to mom's favorite purple decorations (sorry, mom!). Instead, I welcome a lighter, brighter palette of shiny gold, yellows, and cool greens for the dining table. I also renounce the old tradition of the huge Christmas tree and instead bring festive wall hangings with a gold crown and an olive branch.
Walls' new Christmas table setting features handmade ceramics and woven placemats on a bare wooden table, with a small decorated pine in a pot and large fir branches. For a personal touch, she added a gift of beautifully wrapped chocolates to each place setting.
Stylists Jenni Greenfield and daughter Sarah-Jane Hamilton of Ses and Jen also blogged their planned Christmas table, calling it a "splurge and save" setting.
"Creating a luxurious Christmas table is all about choosing where to splurge and where to save," says Hamilton. "We currently love rust, pink and gold tones, so we used these colors as the main theme for our table.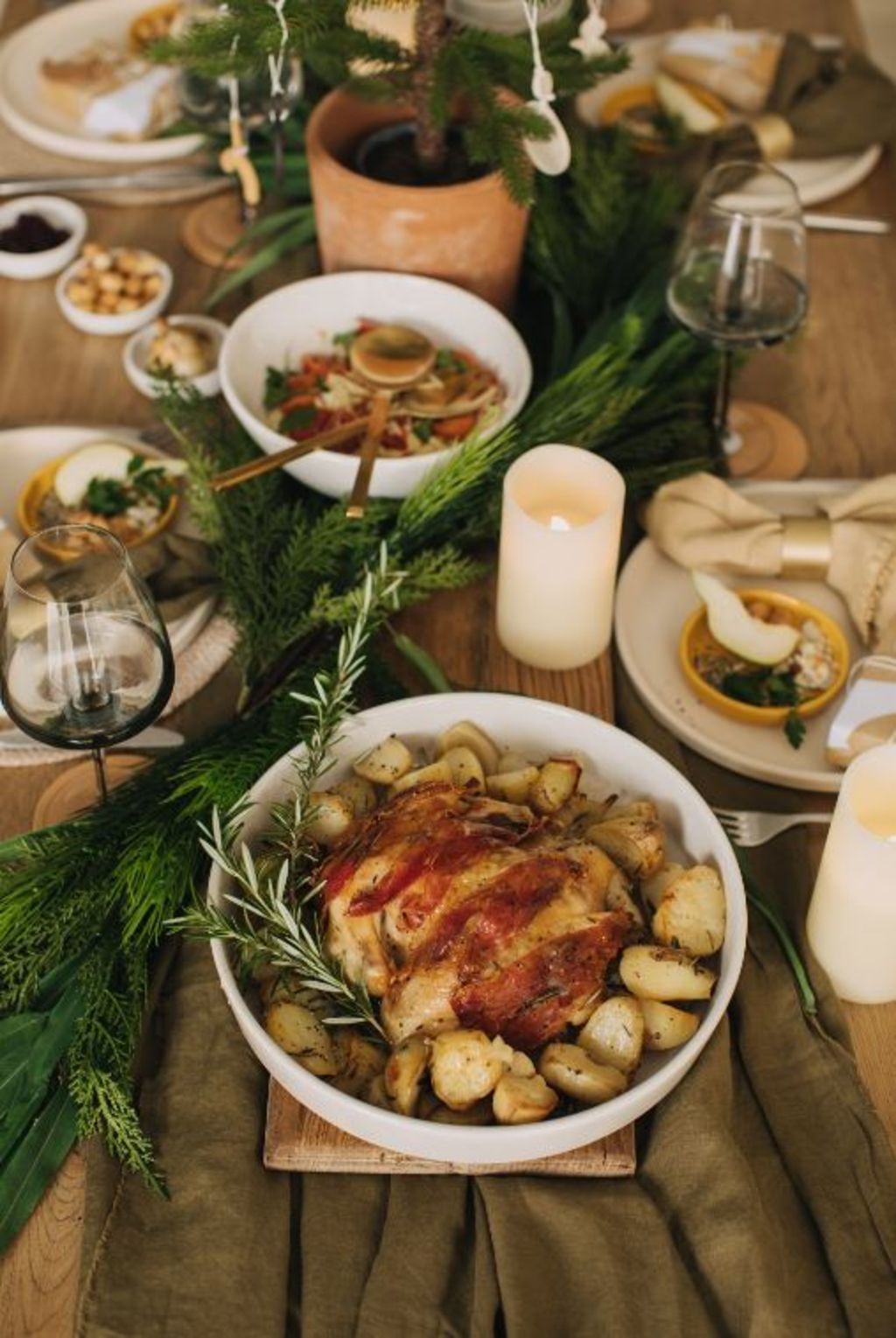 "Fresh flowers can be expensive, so we settled for greenery for our table loot, which was made from fresh magnolia leaves, wired on a rope. We also tried to show off the pretty rusty underside of the leaves, threading them upside down. For a touch of metal, we sprayed some gold leaf and placed it last.
Crockery, cutlery, glassware, and place mats were all sourced from discount housewares stores. The couple also made gifts for each place setting.
"We bought some burlap bags and craft tags from the dollar store and filled them with Lindt (splurge) balls. The Gold Tree Decorations came in a four pack from The Warehouse. Christmas crackers were purchased late last year from Farmers when they went on sale.
The pair splurged on Moet, but saved up on the Gold Bucket, which also came from The Warehouse.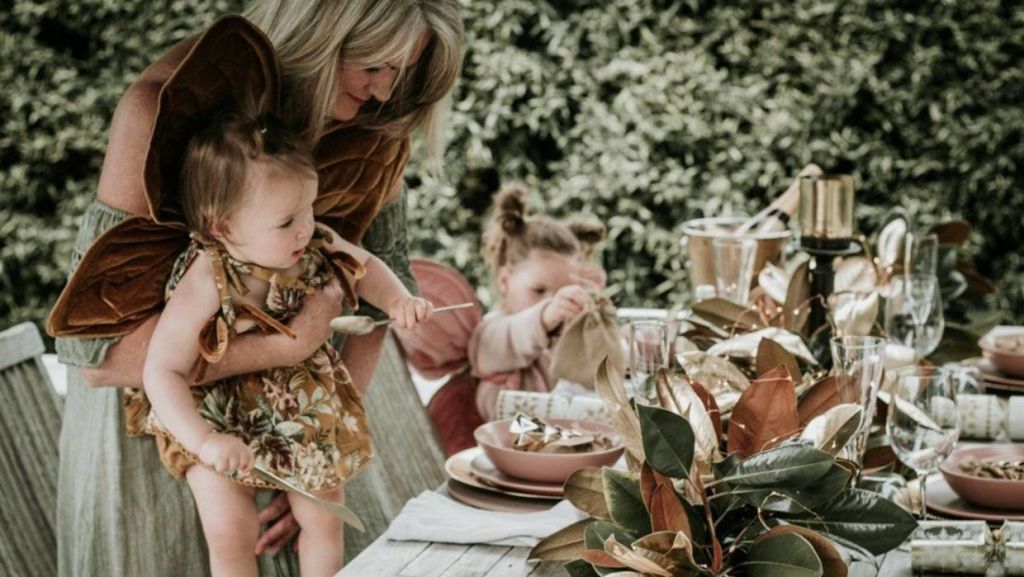 Stylist Tracey Strange Watts kept it simple when she recently designed an outdoor Christmas table.
"Christmas is nostalgia," she said. "Mismatched chairs, cutlery, glasses and crockery help create a more informal setting, and Christmas is the perfect opportunity to bring out all those special family-handed items – Gran's linen tablecloth, the Aunt Sue's silverware.
"For me, Christmas is a time for old memories and for creating new ones, for remembering family members who are no longer there and celebrating those who are. Special occasions, in general, also give me the opportunity to bring out a super cool 1970s earthenware dinner set given by my mom and dad. But, as a stylist, I can't help myself and I will probably also pair the meal with some 1970s style dishes – shrimp cocktails etc. I think the main reason is that I remember as a kid back in the 1970s the effort mum and dad would make to entertain their guests.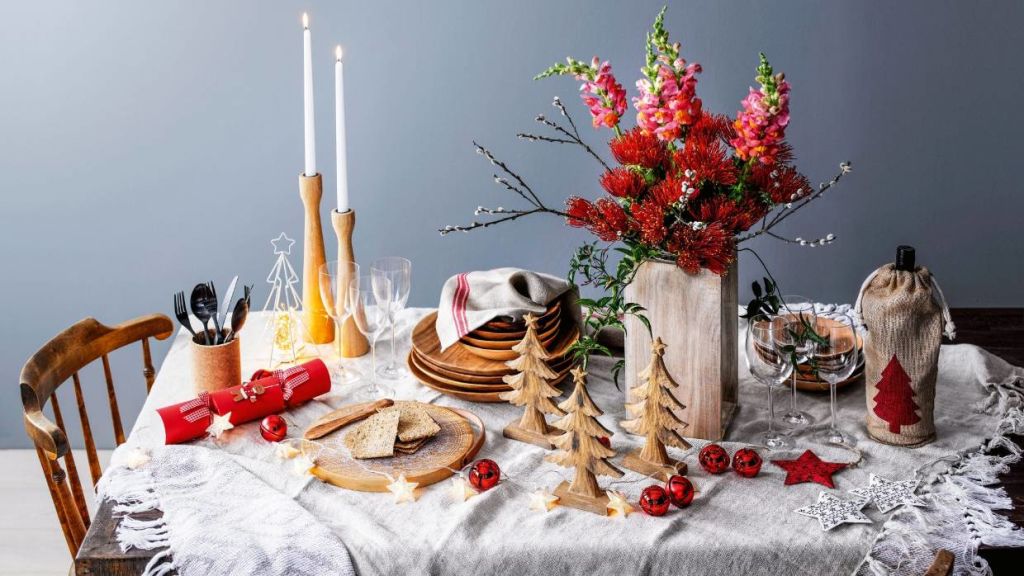 Strange Watts says his "must-haves" are fairy lights and candles. The stylist also says any color is fine, but she recommends including a metallic, like gold, silver, or bronze.
Stylist Sandra Kaminski says it's the flowers that really set the table. "Look at a table like a garden," she says. "Well-designed gardens have layers, and a table needs layers too."
Kaminski's Christmas table last year was red and white, while the year before it had gone for a green, white and silver theme. "Color is really important," she says. "Everything has to be coordinated.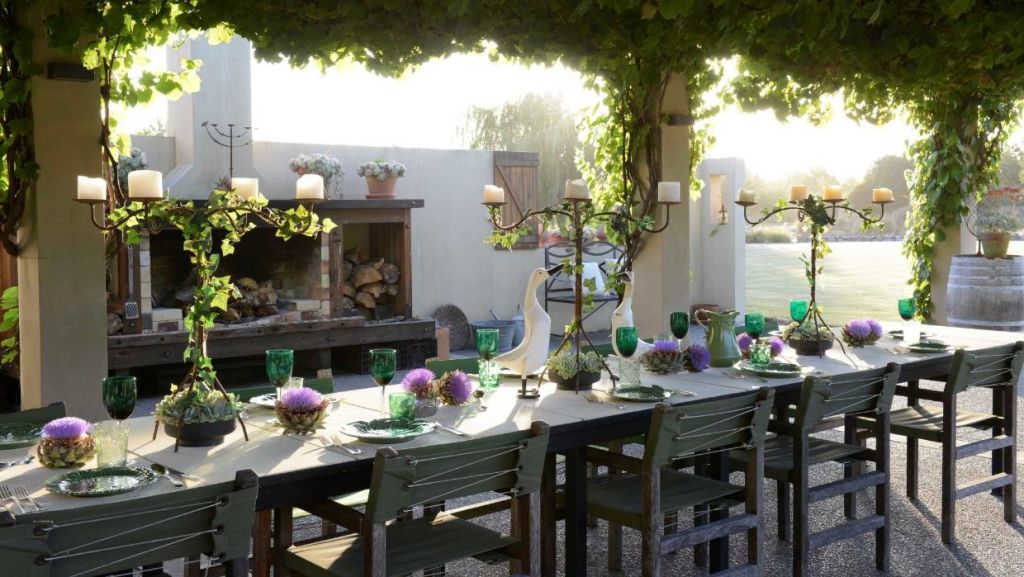 The stylist says that flower arrangements should be in tight bouquets, in different shades of the color palette. It is also important that the flowers are not too tall – you should be able to speak and see the person sitting opposite.
Kaminski puts four crystal glasses in each place – a red wine glass, a white wine glass, a champagne glass and a goblet. "Everything should be clean and polished, and no plastic cups. "
And don't forget the napkins, crackers, and decorations, including candles, which can all be color coordinated.
Kaminski likes to leave all the food dishes off the table. "It might start out as pretty, but once everyone starts feasting, these dishes just look ugly. Also, it's good for people to get up and move around a bit.
[ad_2]
Source link