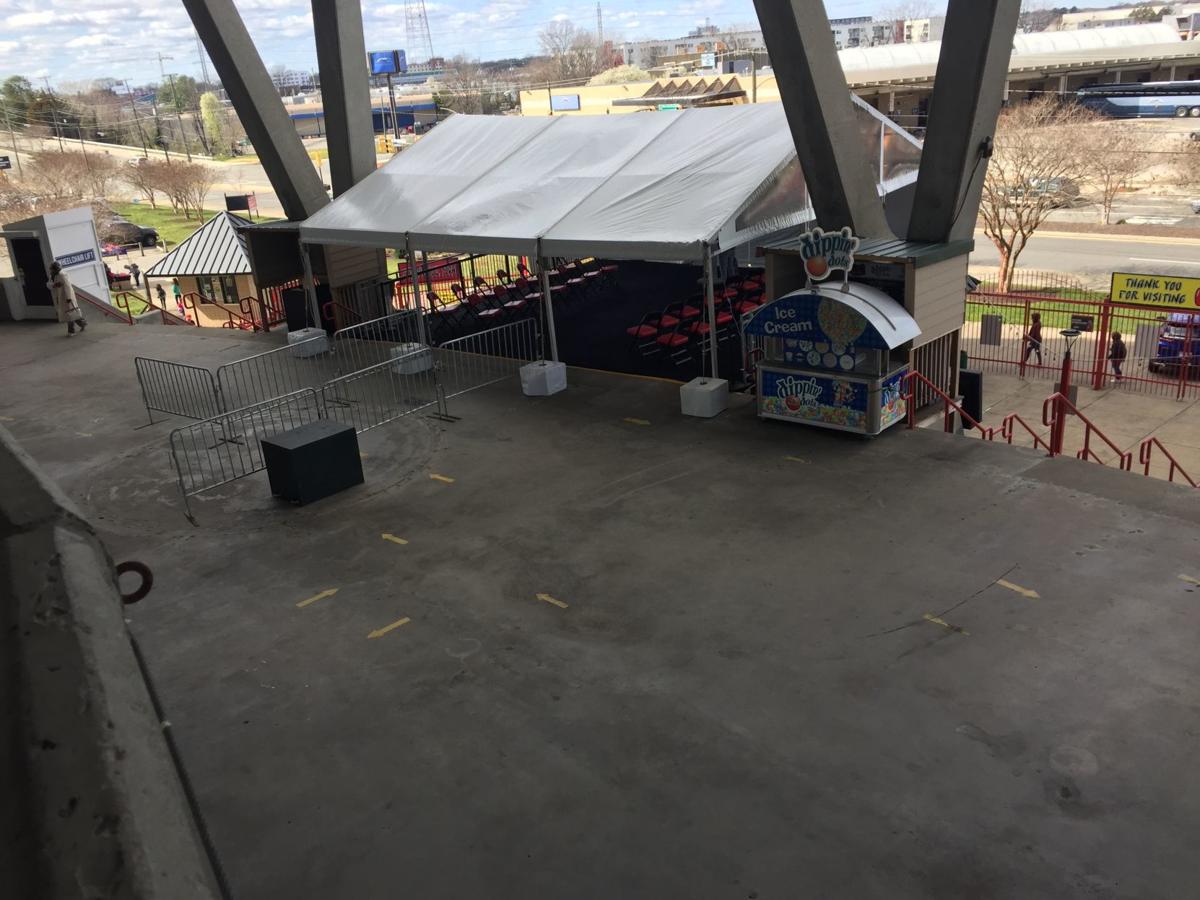 Nutzy's block party on Saturday gave the Richmond Flying Squirrels their last chance to demonstrate how they are expanding the Diamond facility without expanding the dimensions of the facility.
Nutzy, the Double-A franchise mascot, interacted with fans at the annual cheer gathering and Todd Parnell, the team's vice president and chief operating officer, showcased a new concept for the lobby of the Diamond, at the top of the steps leading to Boulevard Arthur Ashe stadium.
The size of the bandstand perched above the steps has been enlarged by about a third during the offseason, and it is no longer a bandstand, where musical acts perform pre-game shows. This covered area is now an outdoor dining area.
"We have a lot of people of all ages who come to our games," Parnell said. "Many of them have small children and young people in their families. When you come to get food at the stadium, it's very difficult to (guide) a 2 and 5 year old (and carry) hot dogs, fries, soda, anything like that, to your seat.
The former expanded bandstand will house nine picnic tables, with drink bars on the sides, to accommodate fans who would rather eat there rather than the seats from where they watch the game.
"People will basically be able to sit here with their family and friends while they eat their food," Parnell said. The seating capacity in the new area will be around 80 people, according to the squirrels.