About eight and a half years ago, farm-to-table restaurant Farm 255 closed its doors in Athens. In its day, the restaurant was one of a kind, featuring locally sourced organic ingredients. It was the first true farm-to-table restaurant in Athens, said Jason Mann, former partner of Farm 255 and current co-owner of Farm Burger. Now Mann and his business partner, George Frangos, are bringing Farm Burger back to Athens.
The Farm Burger menu is small and serves a selection of locally sourced and grass-fed burgers, vegan burgers, salads, and fries. The restaurant sources meat from local farms in North Carolina, South Carolina, and Georgia, and customers are encouraged to ask questions about what they're eating.
According to its website, "Farm Burger is sustainable, local, humane and helps redirect our food system to function more like an ecosystem than a business."
Mann and Frangos opened the first Farm Burger in Decatur, Georgia. Since then, they've added 12 more locations across Georgia, Alabama, Tennessee, and North Carolina. After finding the perfect spot on Prince Avenue, Mann decided it was the right time to return to Athens.
"I know there is a group of very thoughtful and progressive leaders in Athens," Mann said. "I think Farm Burger will kind of fill a unique niche for people who are looking for, I think, a better option."
Mann, a West Coast native, is a farmer and rancher at heart. He found a community in Athens to continue his work in regenerative agriculture, which uses technologies to regenerate soils and improve land. After Farm 255 closed, Mann had a vision for Farm Burger, but he needed a seasoned restaurateur to help get him started.
Frangos already had experience running farm-to-table restaurants in New York and Washington, D.C. He was looking for a new project when he met Mann. The two started working on Farm Burger together, and the rest is history.
"We're trying to do something relatively simple but incredibly meaningful," Mann said.
Farm 255 was one of University of Georgia journalism professor Ramsey Nix's favorite restaurants. She even hosted part of her wedding celebration at the restaurant in 2008.
"[Jason] really had such a following because he was so passionate," Nix said. "He just had a real vision to turn Athens into a foodie hub."
Farm 255 had a level of transparency that most restaurants lacked, Nix said. There were pictures of the farms and farmers where the food came from hanging on the walls, and each menu item described which farm the food came from.
"I know my husband is really excited about the opening of Farm Burger," Nix said. "Every time we go to Asheville or Decatur, we eat at Farm Burger. He and my son are super excited because burgers are their favorite thing.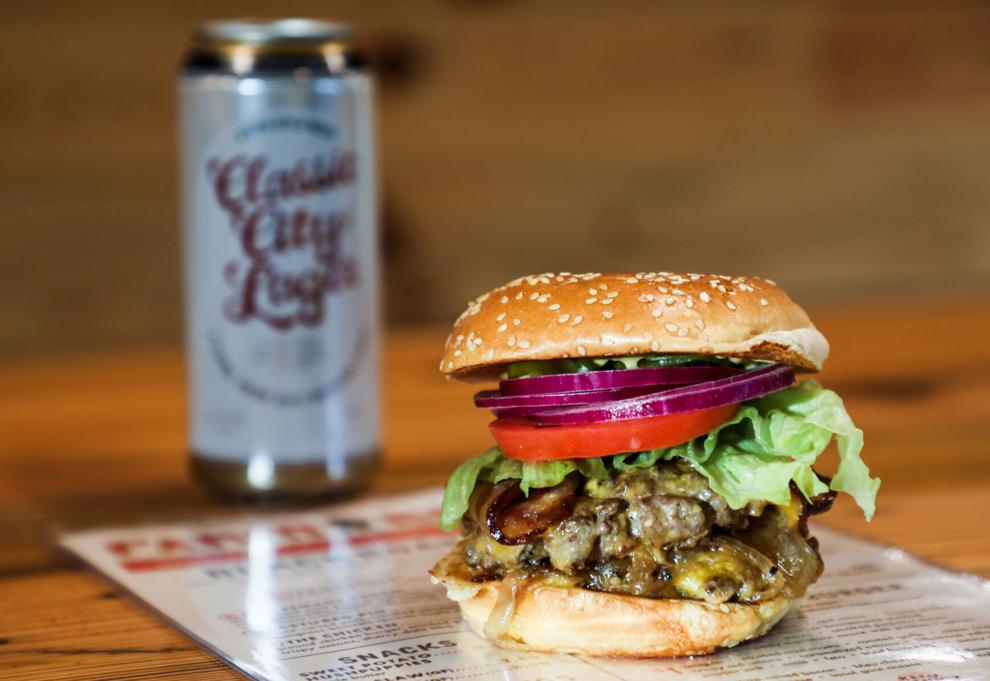 With the continued increase in demand for organic food, most restaurants now use words like "organic", "sustainable" and "grass-fed" to market their food, but these terms can be used in different ways. wave. Mann and Frangos train and educate their team members on Farm Burger's mission. They take their employees to the farms where the food comes from and they ask everyone to meet the farmers, Mann said.
They added terms like "grass-finished" to describe their meat to give it a deeper meaning, Frangos said. Grass finished beef describes cattle that eat grass throughout their lives. Grass-fed, on the other hand, could mean that cattle started eating grass and switched to a grain diet later in life.
Realistically, not everything Farm Burger uses can be organic and made in-house. The restaurant isn't trying to fool anyone into believing otherwise, but when it comes to protein, it doesn't compromise, Mann said.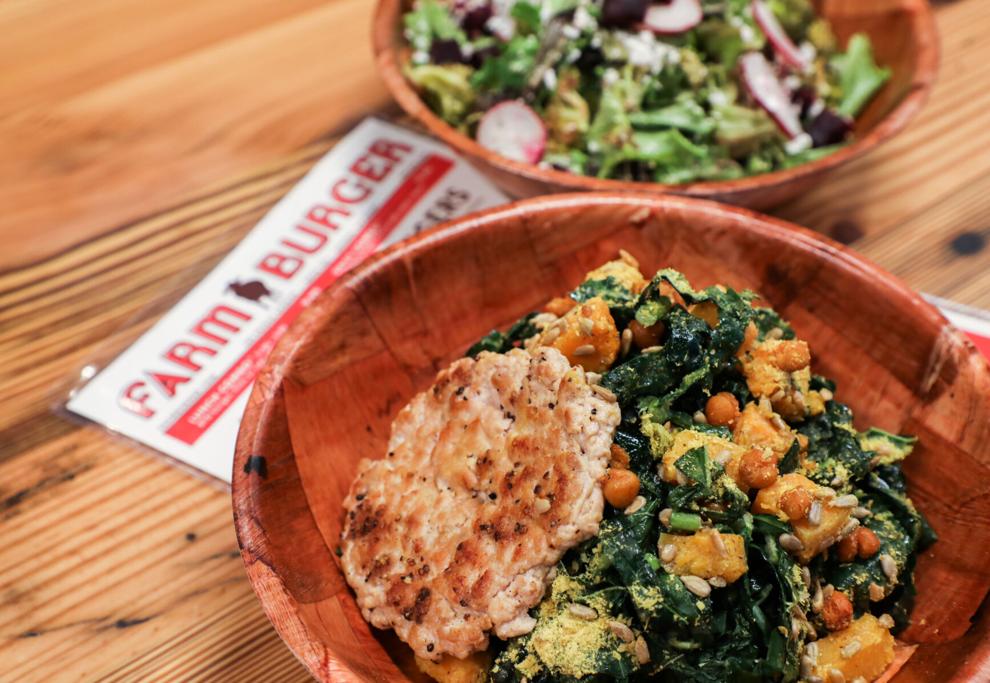 Since COVID-19, Nix is ​​more aware of where her meat comes from. She even joined community-based meat-supported agriculture, or CSA, which involves paying a fee to a local farmer and receiving a set amount of meat on a regular basis.
"What I love about Farm Burger is just knowing it's locally and sustainably produced meat," Nix said.
When Frangos and Mann started, they tried not to preach their values, Frangos said. They knew their mission. Their staff could tell their story to those who asked, and that was enough.
"Now, a decade later, there's greenwashing — people using common terms that may mean a lot to us, but don't mean much to them," Frangos said. "I think it's probably up to us to be a little bit more out there."
The restaurant business is tough, Mann said. For large restaurants with more than 50 chains, it would be impossible to source meat locally. For there to be change, consumers have to demand it.
"You and me and my kids, you know, have to demand whatever restaurant they want in the future," Mann said.
People have to be prepared to ask the right questions and pay a little more for grass-fed beef and pastured poultry, Mann said.
"You know, I think we're getting there. The question is, are we going to get there fast enough, right? Mann said. "I think restaurant owners, consumers, farmers, you know, we all have to be at the table, and I think together we have a chance."